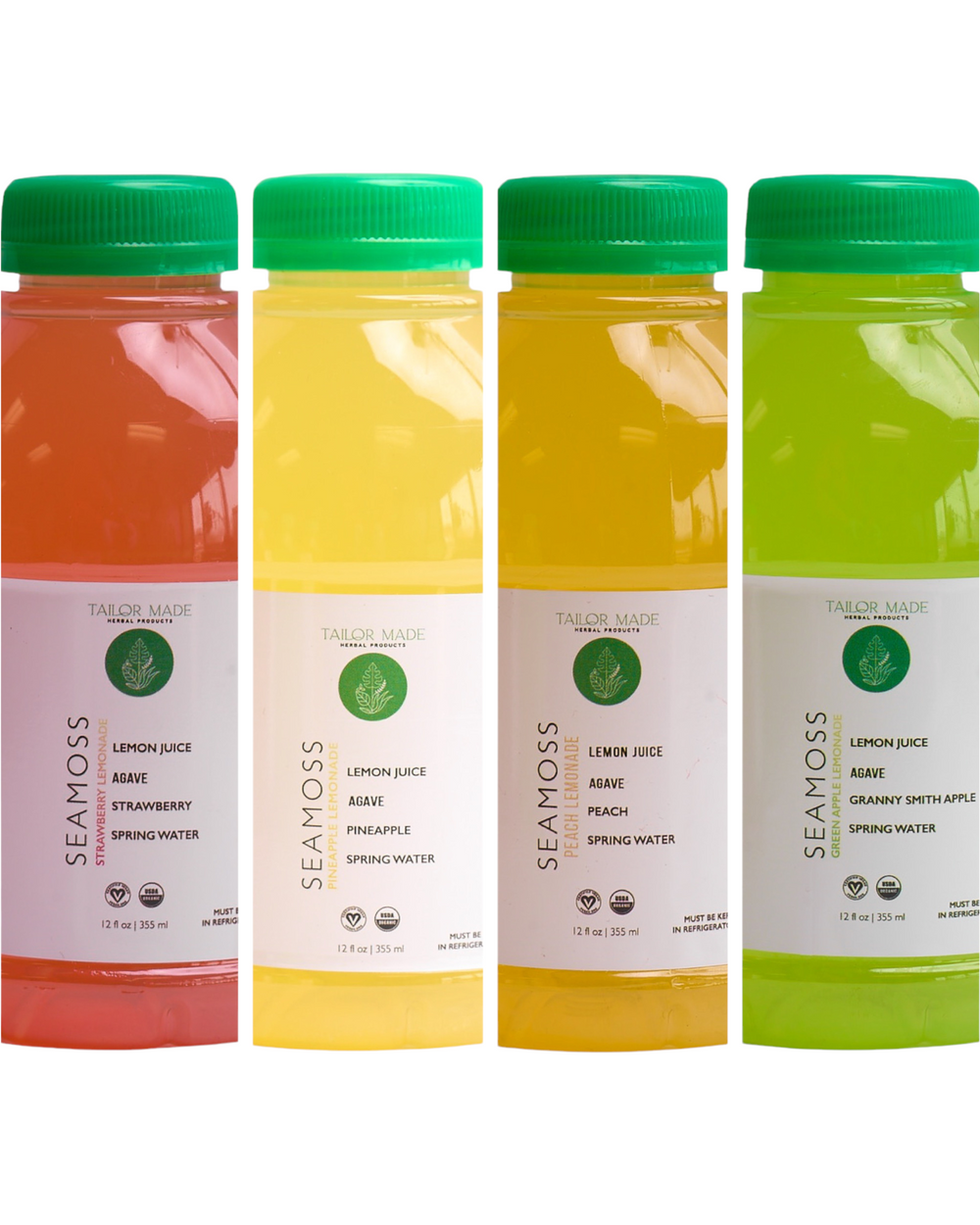 12pk Variety Seamoss Lemonade
Tailor Made's Sea Moss Lemonade is a combination of sweet taste and goodness of Sea Moss. It contains pineapple fruit puree, organic cane sugar, spring water, and organic lemon juice. Sea Moss is loaded with 92 of the 102 minerals needed by our body for growth. Sea Moss supports healthy thyroid function, boosts immunity, maintain blood sugar level and also aid in weight loss. It contains iodine and antioxidants. Tailor-Made has brought to you the best way to boost immunity in a tasty way.
 1 tsp. Of seamoss  (per bottle) organic fruit puree, organic agave, spring water, organic lemon juice.
open mouth and drink anytime any day 
7-10 days after opening bottles , keep in refrigerator 
PLEASE NOTE NONE OF MY PRODUCTS ARE FDA APPROVED, THESE PRODUCTS ARE KNOWN AS A POSSIBLE HELP AID TO MANY HEALTH CONDITIONS, BUT HAVE NOT BEEN CLASSIFIED AS A "CURE AID" BY THE  U.S GOVERNMENT. PLEASE CONSULT WITH YOUR DOCTOR BEFORE REMOVING YOURSELF OFF ANY PRESCRIPTION MEDICATION